Salmon
---
Salmon is by far the most popular game fish in the Northwest.  Salmon make for excellent table fare and epic fights.   I target both Spring Chinook Salmon and Fall Coho and Chinook Salmon.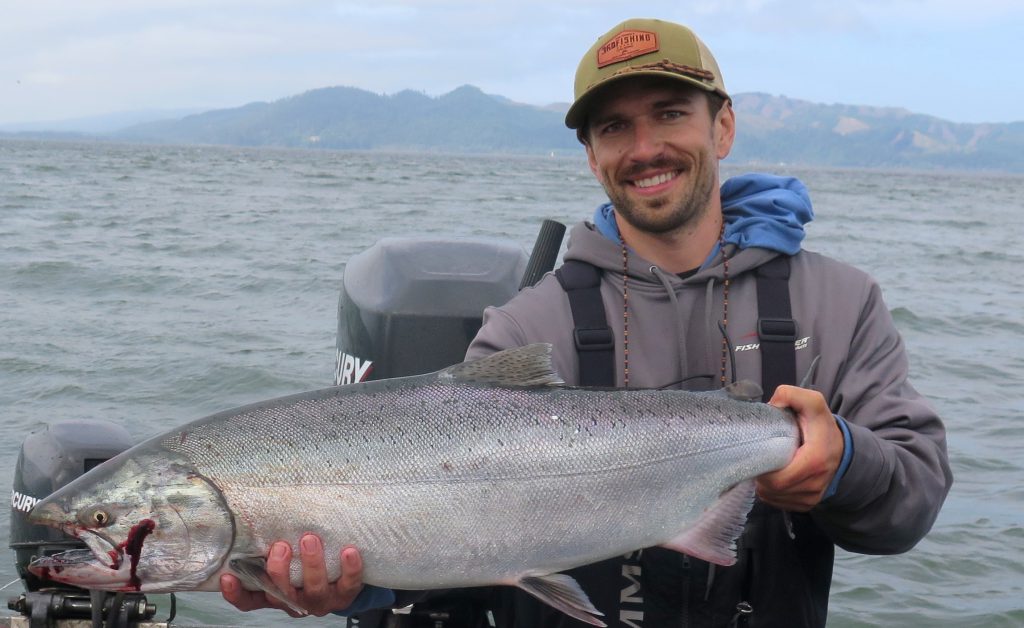 SPRING CHINOOK
_________________________
Spring Chinook are often considered the best table fare in the Northwest. These fish have a high oil content and cut beautifully. Trolling with bait and lures or anchor fishing is how I target these fish in the Columbia. Tributary trips are often from my raft fishing a plethora of different river fishing methods.    I target spring Chinook on both the Columbia River and smaller tributaries from April through June each year.
FALL SALMON
________________________
Fall Chinook and Coho Salmon in the Northwest is a legendary fishery .  From fishing the world famous Buoy 10 fishery on the Columbia River, to smaller rivers with big fish, this is the fishery that we all look forward to each year!  This fishery starts at the mouth of the Columbia River in Astoria OR the first of August.  I continue to chase these fish further upriver in the Columbia and even later in to the tributaries through October.
STEELHEAD
---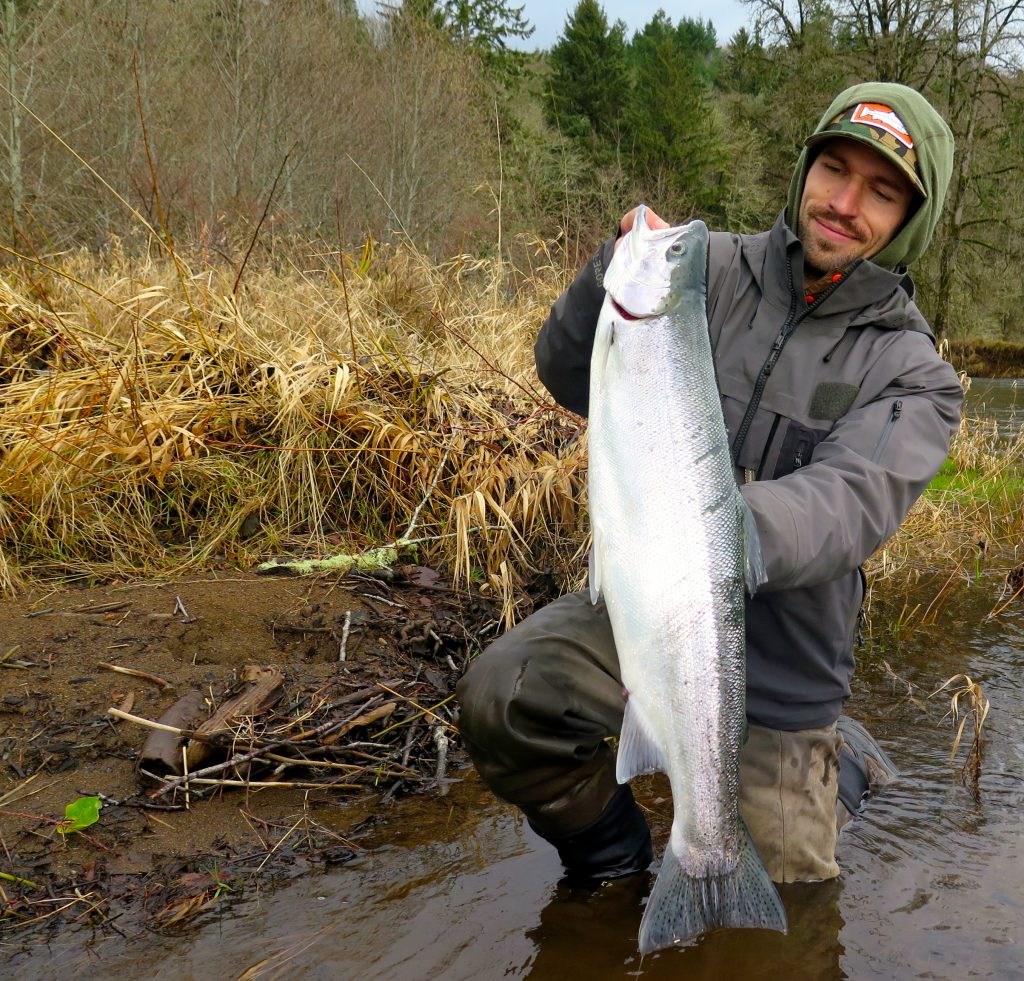 WINTER STEELHEAD
____________________________
Winter Steelhead fishing in the Northwest is for the true Northwest angler and also happens to be my favorite fishery of the season.  Float through beautiful stretches of river often far away from roads or civilization in search of these ocean going trout. Join me on the water fishing small secluded stretches of river from my new fully custom framed 13 FT Aire raft. We use a plethora of river fishing tactics to target these fish including float fishing, plugging, bobber dogging, spinner fishing and more. I have an arsenal of Steelhead specific float rods, from Centerpin rods/reels, to top of the line bait casting float setups all the way to fly gear. However you want to catch your trophy Steelhead I can help facilitate.  Winter Steelhead opportunities begin in December and continue through late March. Hatchery fish that we can retain run from December-February and Wild Trophy Steelhead run from January-March.
SUMMER STEELHEAD
____________________________
Warm weather Steelhead fishing! Summer steelhead fishing can be epic at times in Southwest Washington! These fish cut similar to a Spring Chinook and make for great table fare. Come enjoy the warm weather while chasing these acrobatic fish!  This fishery begins as early as April in our local rivers and continues through July.
STURGEON
---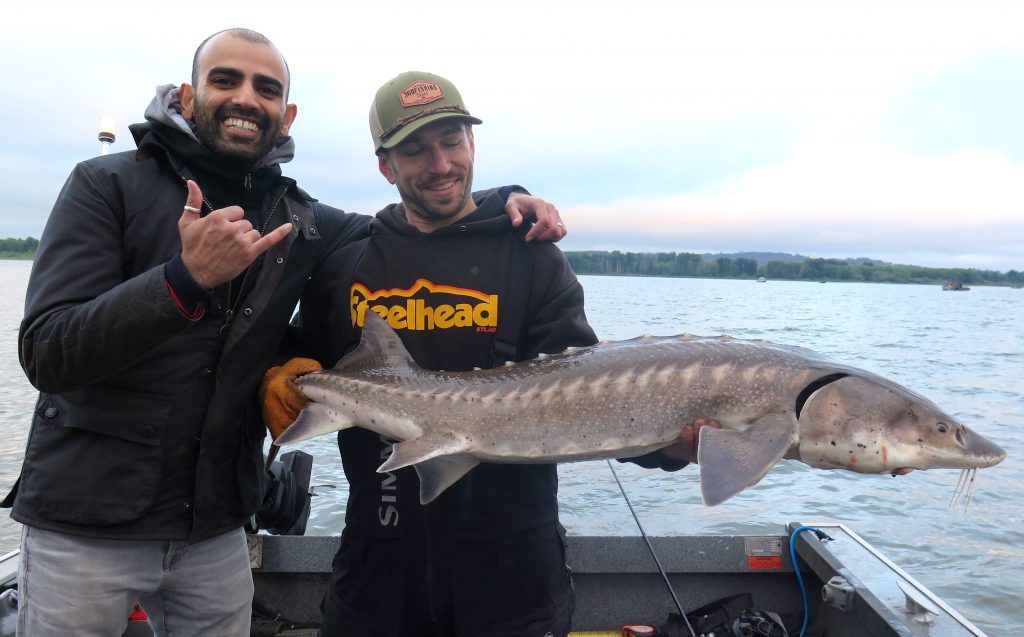 Sturgeon are great fighters, good biters and excellent table fare! This is a world-class fishery with multiple hookups expected each trip. With changing regulations, retention is not always possible, but catch-and-release angling makes for a great day on the water with plenty of fantastic photo opportunities. The average size range is 3-4 feet in length with many fish in excess of 6 feet long and 200lbs!   Sturgeon fishing kicks in to high gear during June/July near the Astoria area.
---
Kokanee
---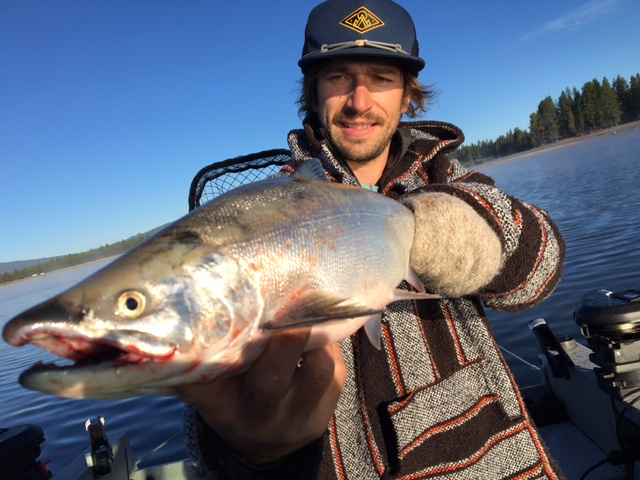 Kokanee are a land locked Sockeye Salmon found in the Pacific Northwest lakes. This is a great fishery with year round fishing opportunities less than an hours drive away from Portland. Kokanee fishing is a low stress troll fishery that gives us an opportunity to get away from the crowds and simply enjoy being on the water with a rod in hand. Lots of action and a generous 10 fish per person limit make this an excellent fishery for young children and families.  Kokanee fishing is available year-round with the biggest fish of the year coming in the Fall, fish average from 10-15 inches sometimes reaching 17-18 inches.
---
Tiger Musky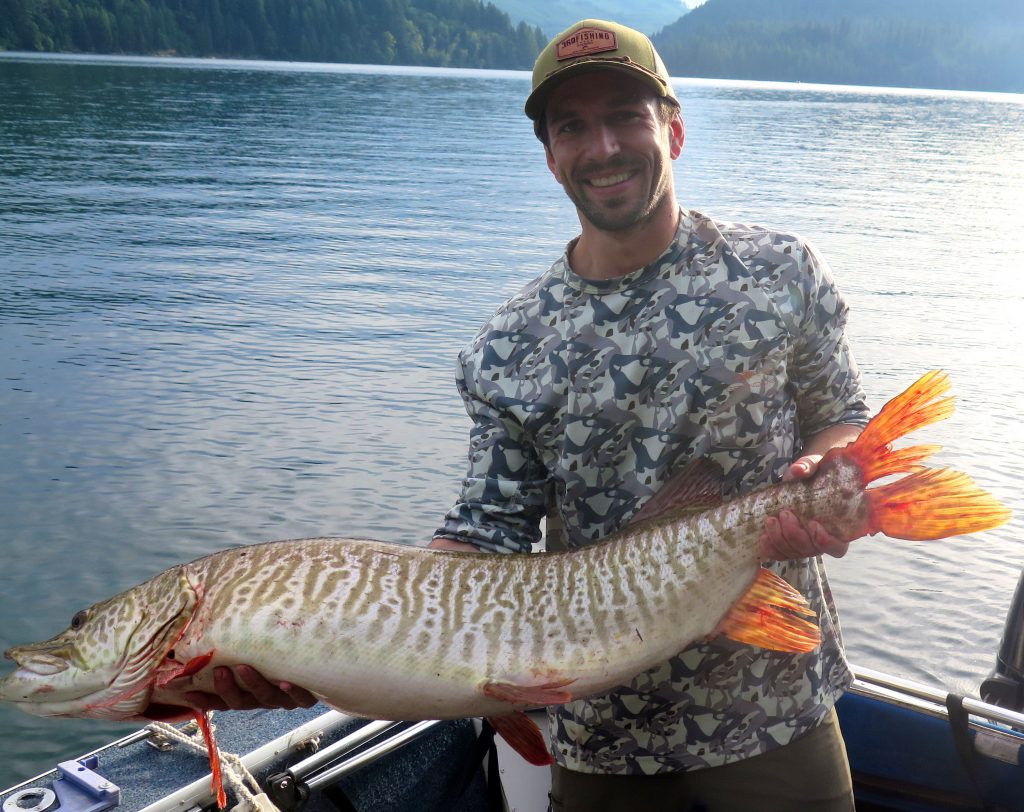 Tiger Musky have been introduced in to select Washington lakes to help control invasive fish populations. These fish are a hybrid between a Musky and a Pike and do not reproduce in our lakes. They reach trophy sizes in some of the lakes I target them in, just to be able to retain one of these fish they need to be a minimum of 50 inches. This goes to show how big these fish can really get without natural predators. Fishing for these trophy Musky is a very interactive fishery casting a lot of spinners and swim baits. Musky are referred to as the fish of 10,000 casts, for a good chance at success I recommend Anglers come prepared for a long day of fishing.
---
Additional Information
 What to bring-
Valid fishing license- Including salmon/steelhead tags  (contact me if you have questions)
Dress appropriately- Waders are recommended for any fishing trips from the drift boat or raft, Rain gear is good to bring on all trips. I always recommend wearing more layers than you think you will need.
Lunch/snacks- Most trips start early in the morning and don't end until 2 or 3 PM. I recommend bringing plenty of water,  liquids and snacks.
Use the restroom before hand if you can. On some areas we fish there are no bathrooms, I will point out areas throughout the day for bathroom breaks.
Cooler- If we're fishing for hatchery Steelhead,Salmon or Kokanee bring a cooler with ice to keep your catch cool.
---
CALL (360) 830-6199 OR EMAIL TOMTUCKERFISHING@GMAIL.COM TO RESERVE YOUR PRIME DATE NOW