Power Boat 25 Ft Alumaweld Columbia
---
Power boat fishing is all out of my 2020 25 Ft Alumaweld Columbia. This boat is extremely comfortable and spacious. The tapered vee design makes for a smooth ride even in choppy water. Rod storage and enclosed fish storage make this boat a clean operator. I fish out of this boat for all my Buoy 10, Sturgeon, Ocean Coho and most Kokanee trips.

Raft AIRE 130D
---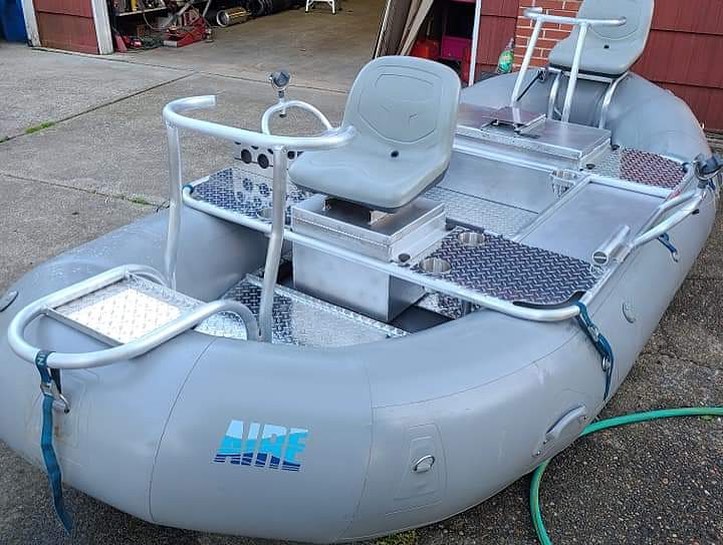 This is likely my most used vessel. Boat is a AIRE 130 D raft. These are some of the highest quality white water rafts on the market. They are more spacious than majority of other fishing framed rafts but still small enough to navigate smaller rivers. The frame is a fully custom built Headwaters Marine aluminum frame. Raft has dry boxes under the front two seats to store away gear that cannot get wet.  I fish out of the raft for a large portion of my Fall Salmon season as well as most all of my Winter Steelhead fishing trips.
Clackacraft Drift Boat
---
My Clackacraft Drift Boat is spacious clean and allows us to run a heater on colder weather days. I generally fish out of the drift boat when conditions permit for Salmon and Steelhead. The nice thing about the drift boat is all the extra space we get and the ability to bring a 3rd person out.
---